BUY YOUR CINEMA TICKETS ON THE NETWORK
A joint venture between Cines Olite and the CaJa de Ahoros de Navaira means that cinema goers* in the capital will be able to get their cinema tickets before they go to the movies. Film fans in Bilbao can already buy tickets for some cinemas in advance thanks to the service operated by Servicaixe (www.servicaixa.com), as well as tickets for the Guggenheim Museum. BBK and K.utxa, two local savings banks, also plan to offer a similar service, working together with 'digital cities' operating in Bilbao and Donostia, like Tuciudad.com, BilbaoWeb, EuskadiLaNetro and CiudadHoy.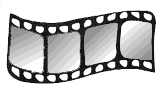 ZUBEROA AND LOWER NAVARRA CONTIUE LOSING PEOPLE
According to latest figures released by INSEE - National Statistics and Economic Studies Institute - the population in the interior of Iparralde continues to decline. Compared with data from 1990, the combined population of these two territories has gone down from 48,576 to 38,036, a drop* of 21.7%. However, the number of people living in the French Basque Country has increased, from 249,641 in 1990 to 262,311 in 1999, an increase of more than 5%. 81.6% of the population now live in Lapurdi, with 112,403 residing in the area made up of Bayonne, Anglet and Biarritz.