Less than five minutes after Prosegur's armoured van had called at the bank, the Barakaldo branch of the BBV was the scene of a hold-up.* At ten to nine in the morning, two hooded youths entered the building. "I want you to give me the money in the safe!"* shouted one of them, pointing his pistol at anyone who looked at him.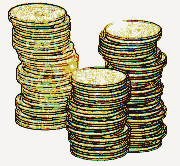 According to witnesses, there was at least one more robber waiting in a car outside. "What happened was that they saw the (Prosegur) van arrive and they thought we could get money out of the safe." However, they obviously didnt have time to read the sign which said: Safe can only be opened at certain limes. Employees do not have access to money. "When I heard the voices, I thought it was
one of the cashiers having a joke, and I went up to them to tell them to keep the noise down. That's when I realised one of them was pointing his gun directly at me." Meanwhile, the other robber had one hand inside his jacket pocket and was waving it about. Presumably there was a gun in it. A punch in the head was the answer given to one employee who tried to make the gunmen understand that they couldnt open the safe. Meanwhile the shouting continued, and it looked as if the situation was getting out of control. Fortunately the robbers calmed down, and decided to make do* with the money in the cash dispensing machines, around a million pesetas, before making their escape. The whole thing was like a scene from a B-movie - but the situation was far from humorous.