WINDMILLS TO BLAME FOR DEAD BIRDS?

Walkers, trippers and specialists from the association Gurelur have all witnessed* birds flying into windmills on wind farms in El Pcrdon, Leitza, Gerinda, Alaitz and Izko. During a recent foggy spell, members of Gurelur discovered at least eight dead vultures in the vicinity of the windmills, and the number is probably greater because workers remove dead birds or they are eaten by other animals. Continued next page..

Work has started on the pedestrianisation of the High Street in Bilbao. This famous boulevard, often overcrowded* with pedestrians, is to have the number of vehicle lanes reduced from six to two. The work should be finished by December of this year, and is to be carried out in stages. Continued next page..
BILBAO PLANS TO IMPROVE ITS PARKS AND GARDENS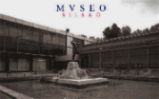 Bibao City Council plans to create two new parks that will increase the offer of 'green zones' in the metropolis. In Miribilla there will be 80,000 square metres of park land and in other territorial capitals such as Vitoria and Donostia. The capital of Bizkaia has five times less 'green zones' than Vitoria, with only 2.88 square metres of parks and gardens per inhabitant. Vitorians, on the other hand, have the chance to enjoy over 15 square metres per inhabitant and in Donostia the figure is 12 square metres.
Bay of Biscay News - Previous Issues



THE BASQUE HISTORY OF THE WORLD First popular history of the Basques, their culture and their influence on world history.
RACE TO THE SUN Catalans students build a solar powered car for Australian race .
IS THE MILLENNIUM DOME DOOMED? The Dome in Greenwich needs more visitors and more public money.
EUROPE IS LOSING ITS BIODIVERSITY (WWF) highlights ten species in danger of extinction in Europe.
LOU REED COMES TO THE KURSAAL Concert .
WHAT IS DVD? CD and VHS will soon be things of the past.
MIGUEL PRIETO'S PARIS-DAKAR DISASTER Twenty-five days with his upper body in plaster and unable to move.